Cabin #6
All of our rustic cabins come equipped with two twin bunks, two queen beds, a dining table and four chairs, camp stove for chilly nights (wood provided!), a prep/work bar top area, and trash receptacles. Bring your bedding and essentials and you're all set! Cabins 1, 2, & 3 are going to offer the shortest distance to our privy restroom. Cabins 4, 5, & 6 offer up some amazing views while being in close proximity to one another and share a parking area making these 3  great for larger groups looking  booking more than 1 cabin. Cabin number 7 offers the best privacy and seclusion from the others and offers more of our great views. Check in- 3:00pmCheck out- 11:00am
All of our rustic cabins come equipped with two twin bunks, two queen beds, a dining table and four chairs, camp stove for chilly nights (wood provided!), a prep/work bar top area, and trash receptacles.

Bring your bedding and essentials and you're all set!

Cabins 1, 2, & 3 are going to offer the shortest distance to our privy restroom. Cabins 4, 5, & 6 offer up some amazing views while being in close proximity to one another and share a parking area making these 3  great for larger groups looking  booking more than 1 cabin. Cabin number 7 offers the best privacy and seclusion from the others and offers more of our great views.

Check in- 3:00pm
Check out- 11:00am
We currently have 7 cabins.
If all 7 cabins are available on your chosen date(s), then yes—you may book all of them either through the website or by calling (906) 289-4461.
We are a rustic campground and do not provide any water, sewer, or electrical hook ups. A water spigot is located at registration and vault toilets are on the premises.
We also offer campsites for $20/night. Most sites accommodate a small pop up camper and some sites accommodate larger RVs. The campsites are first come first serve and come with a fire ring and picnic table.
The bunks have room for 6 adults. If you have children, they may be able to share the beds. There is also limited space to sleep on the floor.
Yes! In fact, we provide you with wood to keep the wood stove stoked and the cabin cozy.
No, they do not. However, our campground bathroom facility is located nearby.
No, they do not. However, if you are visiting in the warmer months Lake Superior is happy to invigorate and cleanse you all at once!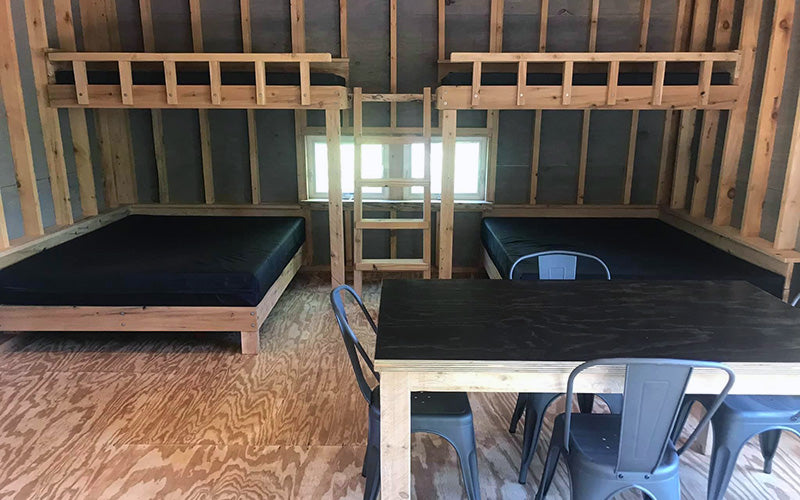 Come one, come all
With two queens and two bunks in each cabin, they comfortably sleep six adults... Great for any season!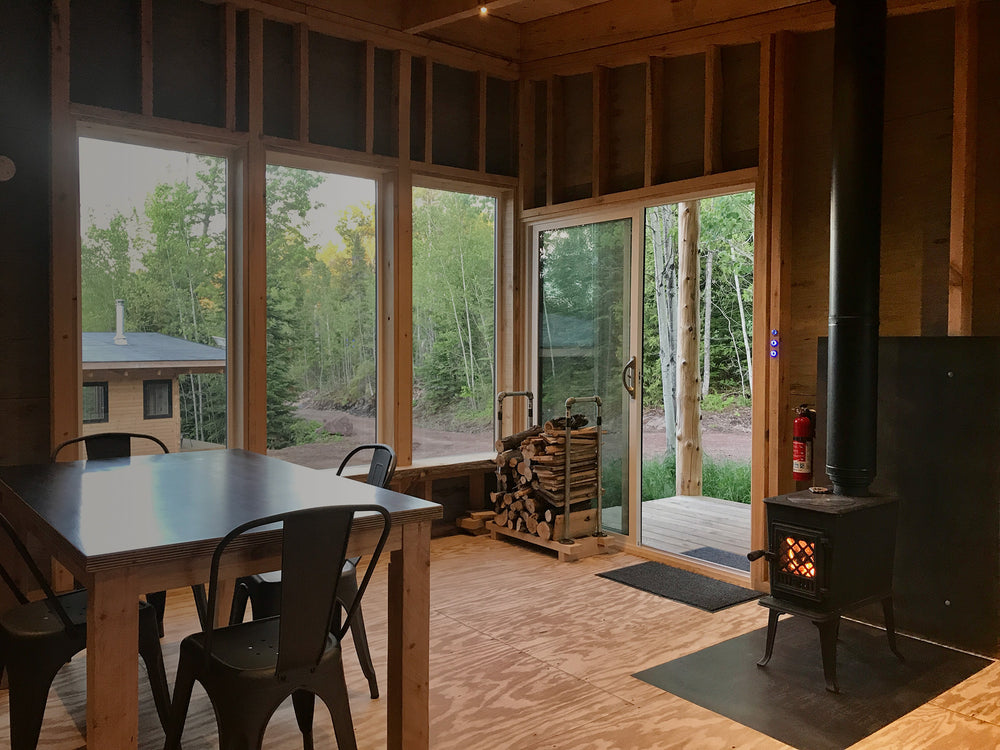 Clean & cozy
Our rustic cabins have everything you need, and nothing you don't. So open the slider and enjoy the summer breeze, or toss some wood in the stove to ward off the cold.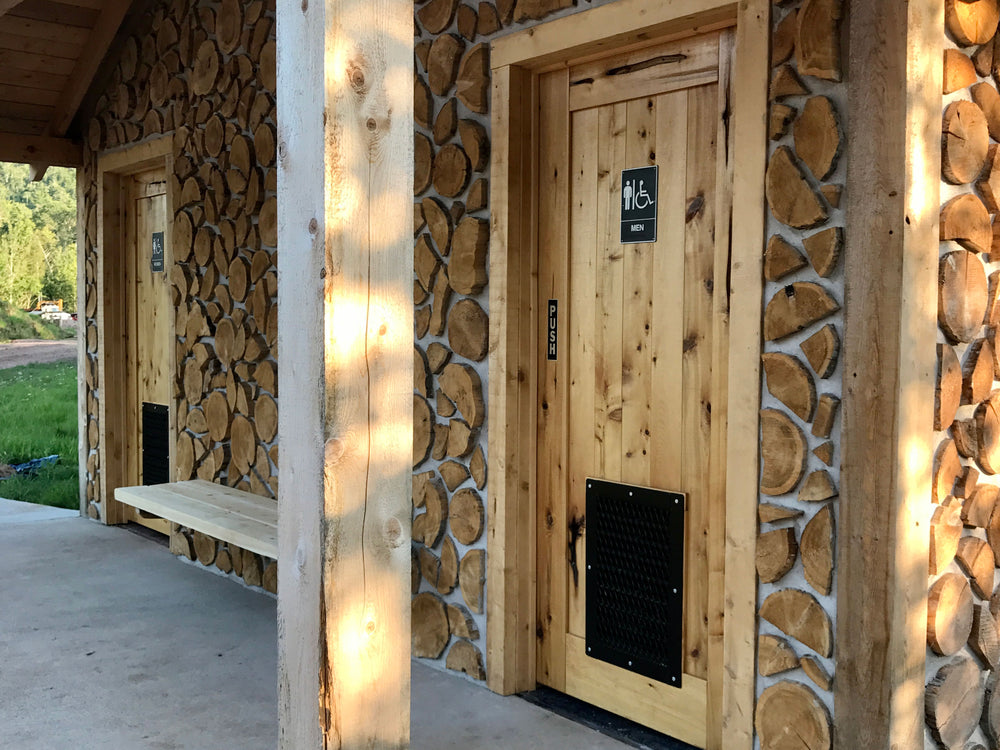 Have you seen a better looking campground bathroom?
Crafted of local materials, this solidly built bathroom features vault toilets. A one of a kind campground throne.